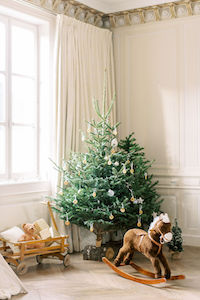 We were contacted in November by the national French television network to create an editorial for Christmas. We gathered a marvelous team of talented suppliers and invited kids for a pre-Christmas party.
Phos Events setup giant chandeliers in the path leading to the chateau and we invited the lovely horses of Jamacy. Luckily the snow feel during the night and the kids had much fun riding the sleigh, fighting with snow balls, playing in the game room and dancing with @theartistslive.
We had to fight a bit to save the sweet treats and we let you discover the images of the stunning sweet buffet created by our friend Muriel @cakedinthecity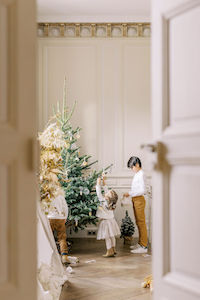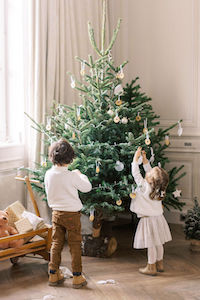 Thank you again to our amazing team!
Venue : @chateaudevarennes
Coordination : @lburgundyweddings x @di.events
Fairy lights and Live music : @theartistslive
Floral design : @lamaisondautel
Horses : @aux.attelages.de.jamacy
Outdoor lighting : @phos_events
Photography : @mailysfortunephotography and @valeryvillard
Planning and design : @chateaudevarennes x lmd.conseils
Production : @lilys_prod
Rentals : @Jolibazaar
Signs, namecards and tree decorations: @psiloveyou.fr
Sweet buffet : @cakesinthect
Video : @defranceproductionsfilms