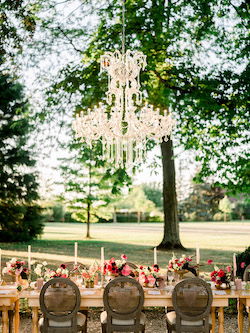 We are very happy to share this editorial featured in the Valentine issue of Destination Weddings and Honeymoon magazine.
A Summer sunset and glistening crystal chandeliers are glowing at Chateau de Varennes for this Marie Antoinette inspired editorial. During the night of June 20-21st 1791, Marie Antoinette & King Louis XVI made their famous royal Flight to Varennes. Additionally, 2020 marks the 250th anniversary of Marie Antoinette's very own wedding. On such a historical anniversary, we invite you to discover this rose coloured dreamy wedding. Inspired by Marie Antoinette's renowned taste for elegance, glamour, and sparkle ✨
Many thanks to all the team for this amazing Hollywood style production. More images on DWHA magazine here
Marie-Antoinette in Burgundy // Château de Varennes from Stephane M on Vimeo.
Planning and design: @lucy_till_french_weddings & @peonymoments
Assistant @aurelie_lucytillfrenchweddings and @miara_vp
Photography @christophe_serrano_wedding
Cinematography @stephane.m.films
Venue @chateaudevarennes
Floral design & flowers @lamaisondautel
Flowers @lilaswood
Rentals @jolibazaar
Wedding dresses @rimearodaky
Stationery @bonjourlittlethings
Wedding cakes @madeincake
Models @alix_vandewanoestyne & @romain_lechevalier
Makeup @fiona_holisticbeauty
Hair @hairbyalejandra
Jewelry @maisonsabben
Harpist @dorotheecornec
Catering @privatechef_nathanmuir
Horses and carriage @aux_atellages_de_jamercy
Chandeliers @phos_events
Groom suit & harpist dress @igilles.aixenprovence
Petals @petales.de.provence
Ring box @limarinshop