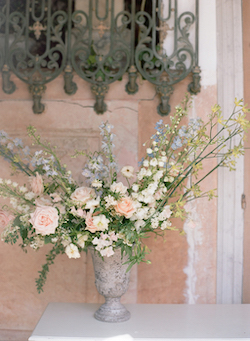 Chateau tour: look at these beautiful images of our interiors shot by the very talented BKT Films. You can recognize a few of the chateau rooms here:
– The grey lounge where the groom and his friends are getting ready
– The state lounge where the bridal party is getting ready
– The chateau kitchen for the guest use (our resident chefs have their own separate kitchens in the Orangery)
– A few bedrooms: Princess suite (room #14), Francoise suite (room #26), Louise suite (room #27), Marie-Antoinette suite (room #11)
For more images of our 20 bedrooms, you can check the full bedroom description and chateau floorplans on this link.
This video was made in low season hence the gardens are not looking as good as in wedding season. Please head to this page featuring videos of real weddings and you will see how the gardens and event spaces/Orangery are actually looking in Spring/Summer/Autumn.
Video @bktfilms
Photography @sylviegilworkshops
Design and planning @shannonleahyevents
Floral design @mooncanyon
Paper design & gifts @aerialistpress
Production manager @nktevents
Floral assistant @laurelalliarddesign
Production assistants @edina_noobah