Super happy to be featured in Style Me Pretty today with gorgeous images by Sylvie Gil who is an amazing French photographer living in California for the last 20 years. She was named among Martha Stewart's top 40 best photographers in the US.
For her film photography workshop, she invited a bunch of incredibly talented vendors to create a different styling for every meal. Special kudos to the event stylist Brooke Keegan and florists Holly Floral for their relentless efforts to create beauty every day.
For the photographers who are following us, Sylvie is planning to come back next year late April (vs this year workshop which was held late March/early April when the Spring is not yet springing), register on her website to get updates on how to register.
All the credits are in the article but the Lazzaro dress in the Chapel also deserves a special mention as well as the yummy desserts made by our pastry chef Muriel. Enjoy more gorgeousness in the full article : http://www.stylemepretty.com/2015/05/28/charming-burgundy-wedding-inspiration/
PS : as we do not have much time to update our blog, we advise you to follow us on our Facebook page and on instagram (@chateaudevarennes) where we are sharing more images of recent weddings and events.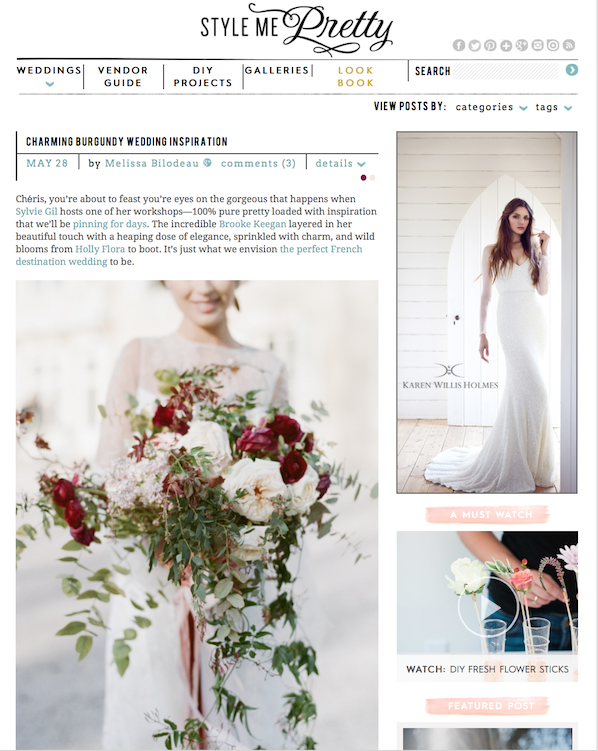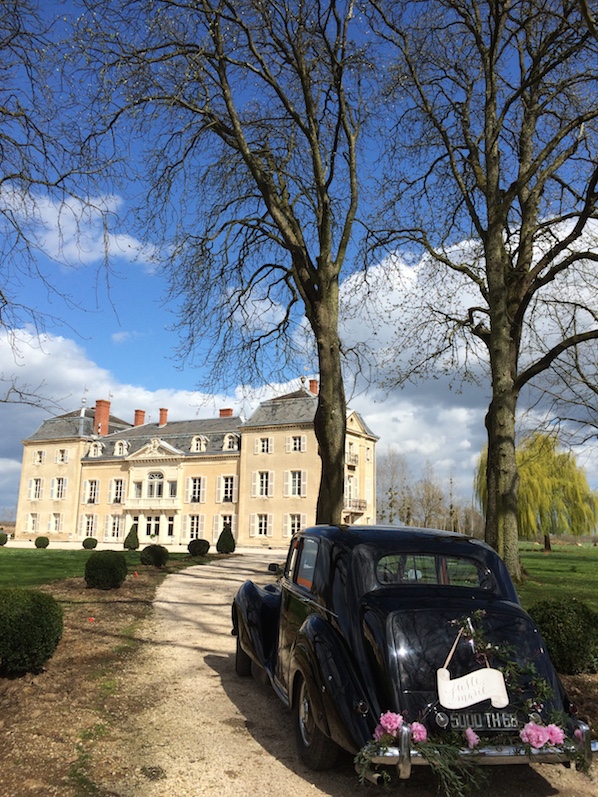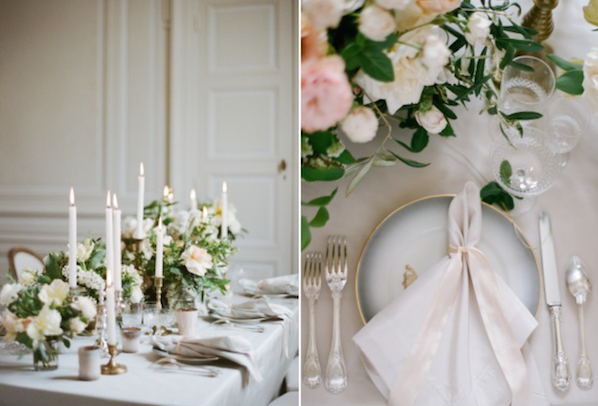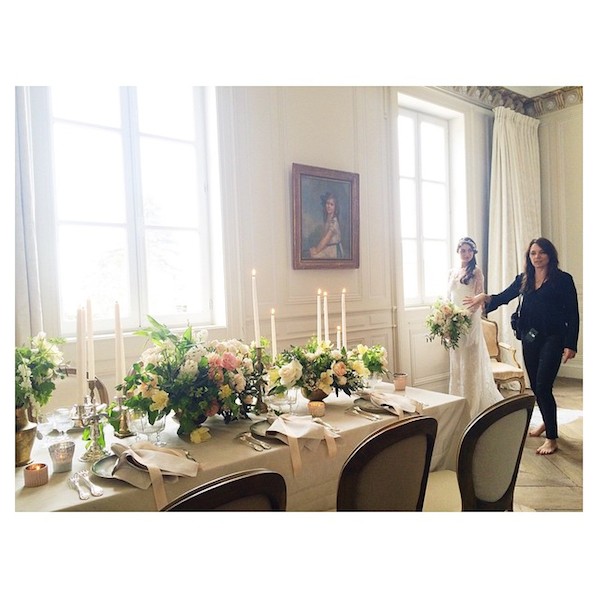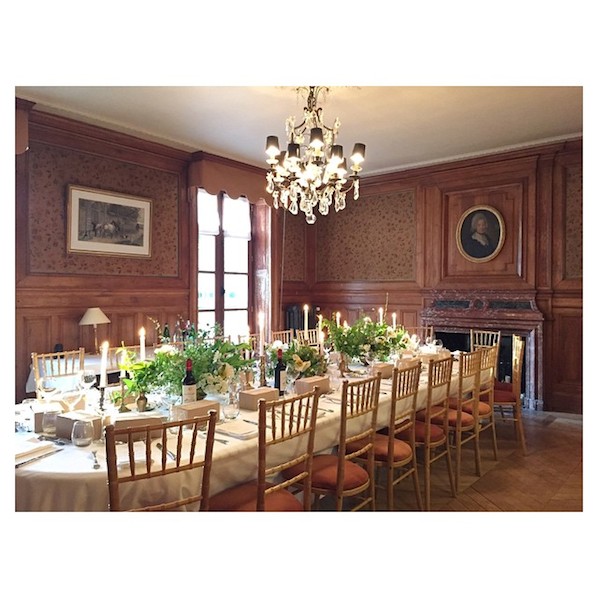 Click here for the full article : http://www.stylemepretty.com/2015/05/28/charming-burgundy-wedding-inspiration