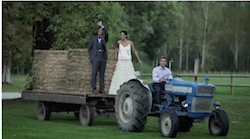 Heloise and Christophe got married on a sunny week-end of late September and their beautiful pictures created by Troistudios are featured on the French blog Un beau jour. As they are both working in the fashion industry, their styling was due to be quite trendy. They also crafted dozens of cute details and sourced many whimsical props together with their wedding planners Bulle & Tulle.
The stunning florals were done by their local florist shop in Paris and the wedding gown was made by Delphine Manivet who also created Lilly Allen's dress. The couple had very sweet words about us : they said that the venue was stunning and that the owners were exceptionally nice 😉
This wedding was also featured on the British blog Rock my wedding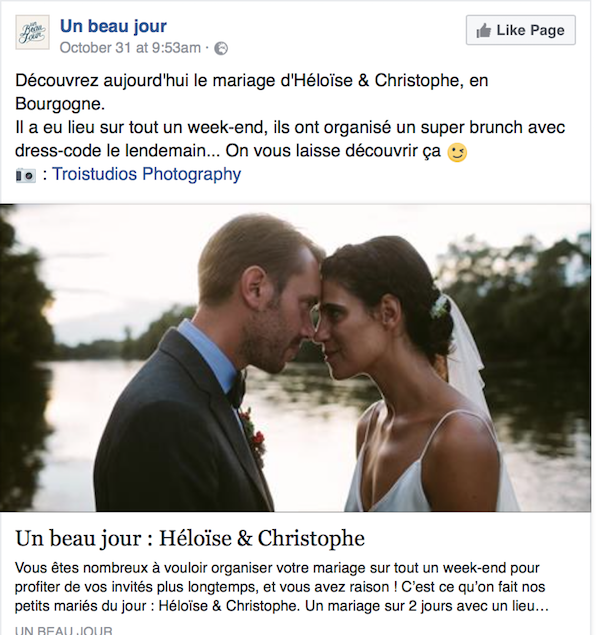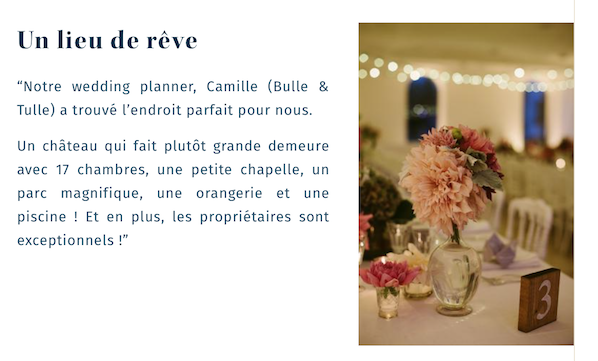 The video is protected and the password is H+C
H & C/// Teaser from STUDIO8O on Vimeo.
Catering by Michelin star chef Laurent Peugeot (le Charlemagne) // Flowers by Flowered by (Paris) // Bride's dress by Delphine Manivet // Groom's suit by Ralph Lauren // Hair and Make up by Louise Garnier (Paris) // Cocktail by Artisan bar cocktails Paris // DJ : Baptiste Memeteau (Master DJ) // Jazz band : Swinginparis // Officiant : Robert Burns (an American celebrant based in Paris) // Stationery and goodies for welcome bags by Studio Delaplace // Ice cream truck : Glaces Martinez