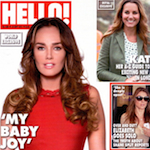 Hot news alert : Chateau de Varennes is featured in the best selling UK celebrity magazine with a readership of millions. After numerous press articles in prestigious interior design magazines, we are now hitting the lines for our celebrity weddings 🙂
The British champion Marlon Devonish and his stunning bride Tessa started with an intimate ceremony in our Chapel. The ceremony was followed by a photo session (by the most famous French wedding photographer, namely David Brenot) then the couple hosted an amazing outdoor feast which was catered by Michelin star chefs. Tessa brought extravagant crystal candelabras from her multiple long haul trips to Middle East. Besides the candelabras, the reception tables were studded with mercury glass votives and lavish white flowers. All this created a wonderful scenery with the beautiful chateau in the background for an unforgettable outdoor wedding reception.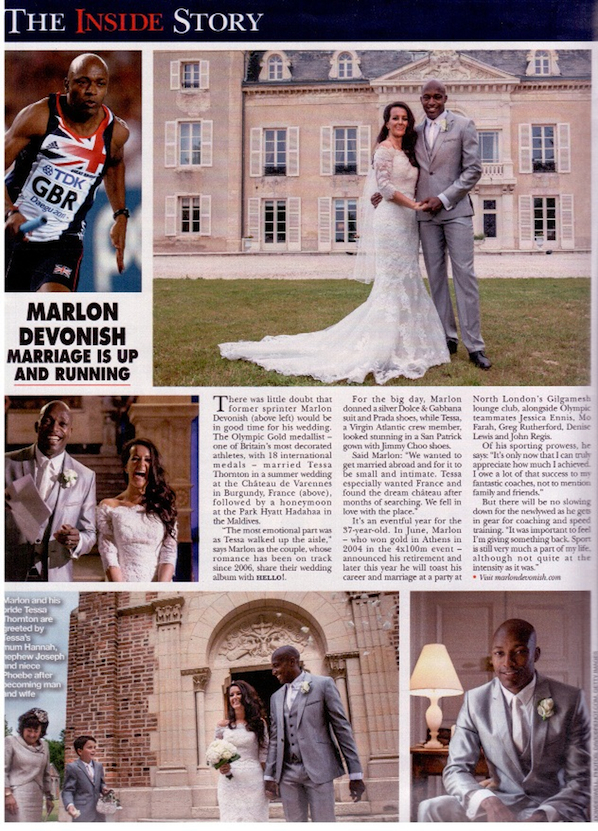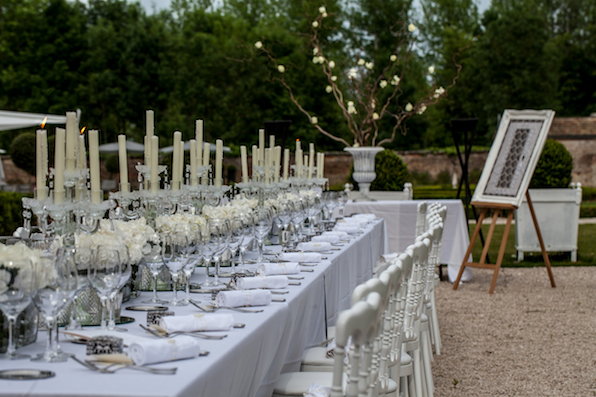 All the photos : courtesy of David Brenot (www.davidbrenot.com)
As the 2013 wedding season is slowly coming towards to its end and we now have to manage (more simple) corporate functions and holiday groups during Winter, we hope to have more time to update our blog page with recent wedding pictures. In the meantime, you can have a look on our newly open fan page www.facebook.com/chateaudevarennes where recent photos are posted regularly together with recommendations from previous guests/couples.