We are often asked how the outdoor celebrations look like. While it is snowy and cold outside, here are a few pictures of previous outdoor weddings that will hopefully add a little sunshine to your day.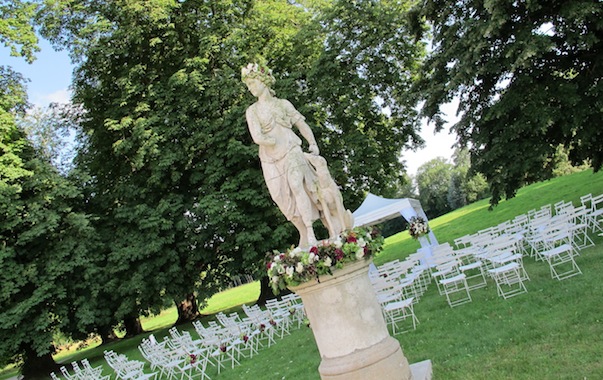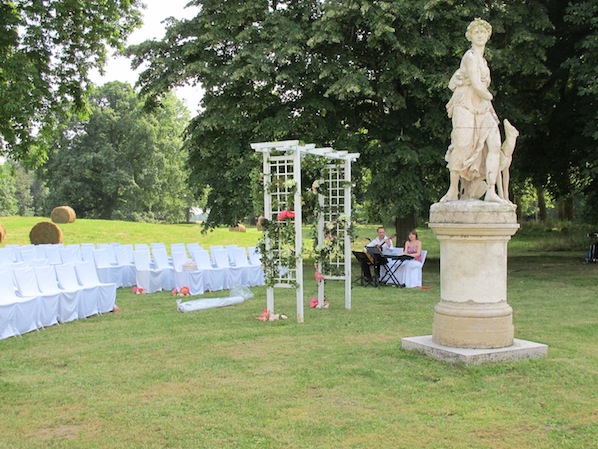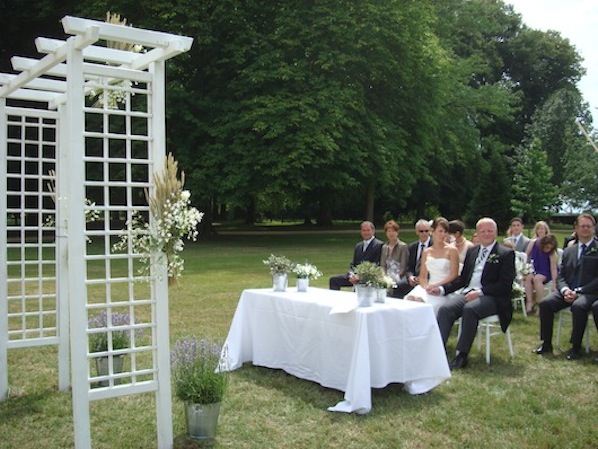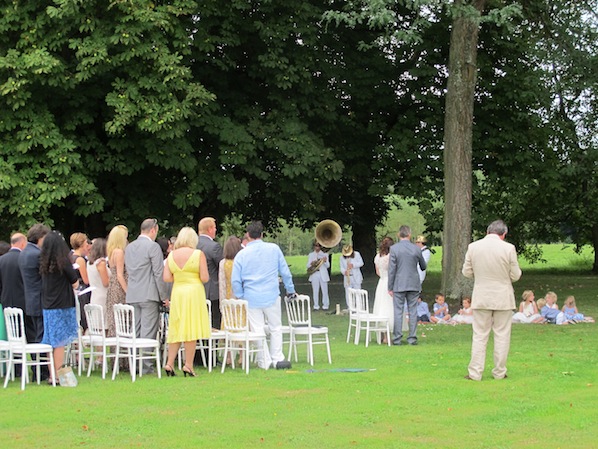 We have already hosted many weddings in our chapel (Catholic, Orthodox, Evangelist, symbolic blessings…) but the variety of outdoor ceremonies we hosted is even greater  (Jewish ceremonies with a chuppah, Evangelist/protestant ceremonies, a Persian ceremony, symbolic/non-religious blessings…) and we can (and already had to) find celebrants for all kinds of weddings.
Besides being very romantic, an outdoor ceremony is allowing you to have many guests on-site as the capacity in our gardens is unlimited (quite convenient if you have a very large wedding party). Not everybody can have an outdoor marriage ceremony though : from our previous experiences, Catholic priests will impose to host the ceremony in a Catholic chapel because it needs to be officially listed in the Church registry and to be blessed by a priest (= "consacrée" in French).
Fortunately the chapel of the chateau is blessed, which means that we are allowed to host Catholic and also non-Catholic weddings. As for the vicar (Church of England), he usually prefers to perform the ceremony in our chapel too but I wonder if it is not mainly because it gets sometimes a bit too hot outside ? This should not be a reason because we have several parts of the gardens which are well protected from the sun by big centuries old trees !